Antec Drum Brakes Applications
Winches
Conveyors
Steel Mills
Cranes
Material Handling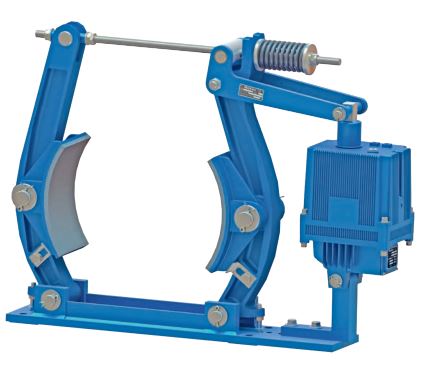 Description of Antec Drum Brake
The NAT, NDT, and NFT brakes are spring applied, power release drum brakes. Brake release is achieved by a TURBEL. the TURBEL is a three-phase AC electro-hydraulic thruster.
The brake permits easy adjustment of the brake torque and an optional scale for torque control. The NDT-V type incorporates the scale for torque control as a standard.
Brake Shoes carry asbestos-free linings.
Options
Automatic lining wear adjustment (RA).
Open brake Swith Indicator (CSA).
Lining wear Indicator (DD).
Hand Release Lever (DM).
Descent Valve (VD).
Reduced torque (PR).
Scale for torque control (ECP). Standard on type NDT-V.
Special Painting (PE).
Hydraulic or pneumatic release.
ATEX Certificate.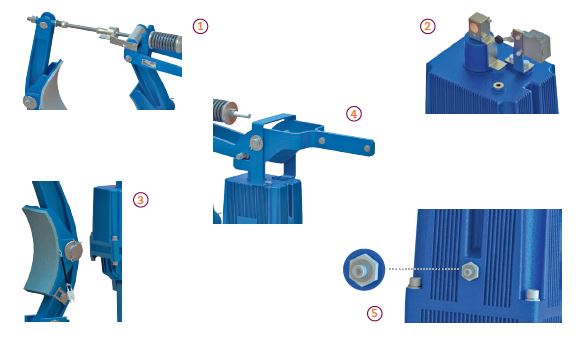 ---
Antec NDT, NFT, NAT Drum Brake Dimensions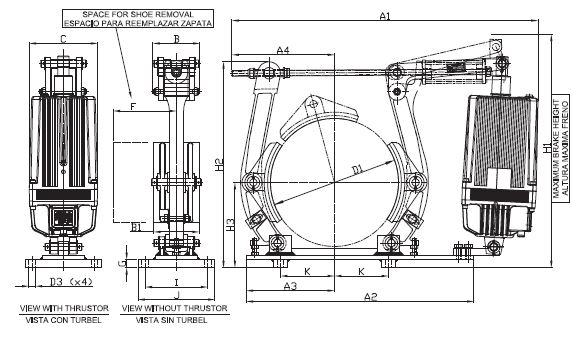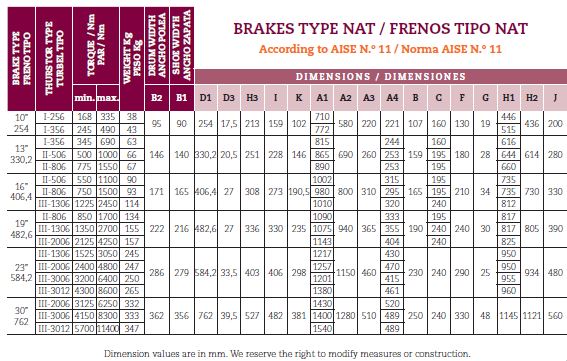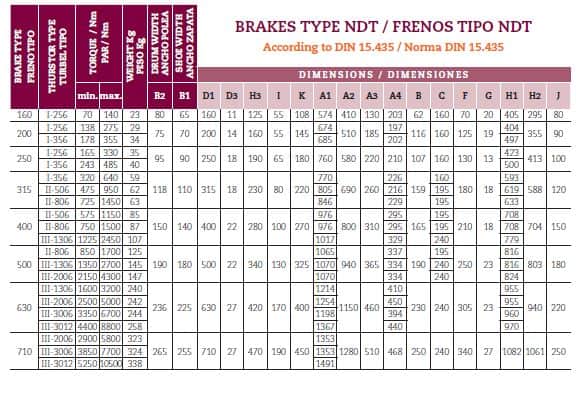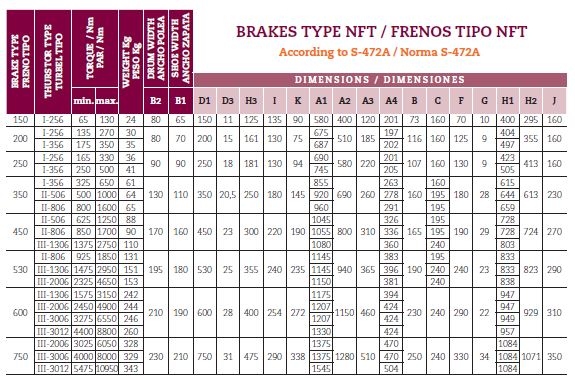 ---
Antec NDT-V Drum Brake Dimensions