INDUSTRIAL EQUIPMENT MANUFACTURERS
THE LEADING DISTRIBUTOR OF INDUSTRIAL SUPPLIES & EQUIPMENT
Kor-Pak is your industrial parts distributor for the nation's leading manufacturers, providing both OEM and aftermarket products. At Kor-Pak, our singular goal is to keep your heavy industry machines operating at peak efficiency. We accomplish this by sourcing replacement parts, refurbishing, retrofitting or repairs. If the situation warrants it, we'll provide new parts, systems, accessories and custom fabrication. Kor-Pak can even reverse engineer and improve existing products.
Old World Service. New Age Solutions. From the Leader of the Pak.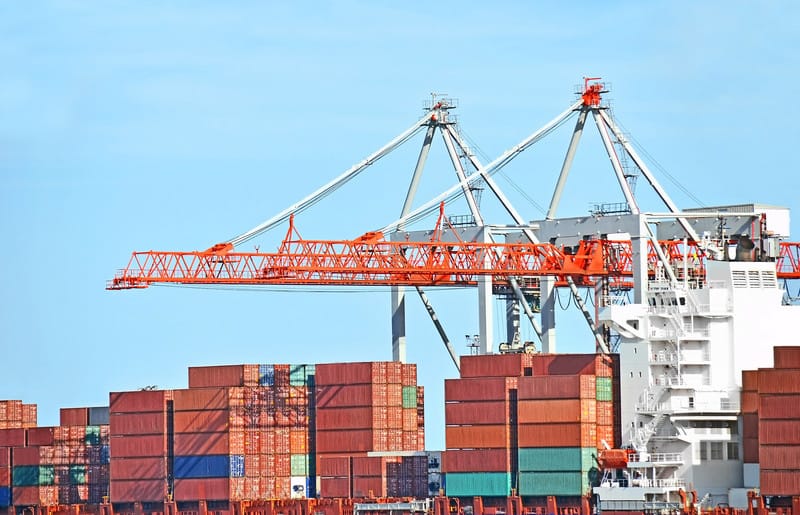 We're not a line card commodities resource.
Our employees are driven by an entrepreneurial spirit, ethical framework, technological innovation, and a near-obsession to provide exceptional customer service. We have a laser focus on research, analysis, and ingenuity, combining technological and manufacturing know-how second to no one in the industry.
At Kor-Pak, we don't act like a typical line card distributor. After all, you deserve better.
We don't operate under the kind of rigid structure that negatively impacts the ability to deliver abstract, out of the box, cost-saving solutions. This flexibility allows us to deliver exactly what you need when you need it. Our secret: Heavy industry expertise supported by years of experience and a depth of resources.
Trouble replacing obsolete parts?
Whether you're an OEM, end user or in need of MRO, you'll appreciate how Kor-Pak can solve any concern that's affecting your ability to function at peak performance. Our product expertise, project management, and problem-solving capabilities set an industry standard. Your equipment will run at optimal capacity at minimal additional cost. We focus on long-term solutions to enhance your bottom line.
We not only provide replacement parts, we'll educate you on how to make your equipment run smoothly and provide reverse engineering and/or troubleshooting where necessary.
We can help modernize your aging equipment and controls. We'll ascertain what you are currently using and find suitable replacements for existing products that may be more efficient, saving you money.
Do you have a special requirement?
That's what we thrive on! We'll examine your needs, then analyze, dissect and consider all potential resources until we find the best possible solution to meet your long-termneeds—whether you require OEM for an obsolete part, a repair, or a custom design that has been completely re-engineered.
Supply us with a manufacturer and a part number or description or send us a picture if you can! When you call us, we'll route your call to the appropriate industry expert. We'll listen to your concerns and get back to you promptly with an answer.
At Kor-Pak, we've built our business on repeat customers. Try us once. You'll see what we mean!
We're more concerned with your long-term needs than with making an immediate sale. We want to consummate a lasting partnership by providing economical solutions to your everyday challenges and increases your UPTIME.

So we'll deliver your part promptly and verify it works optimally to ensure your satisfaction. After that, we will continue to nurture our relationship and follow up to address any future needs and concerns. It's a proactive way of doing business that assures your everyday success.

Kor-Pak will do everything we can to increase your UPTIME.
We know - in heavy industry, UPTIME is what profitability is all about!
OEM and Aftermarket Parts
We offer both OEM and aftermarket parts with thousands of products through dozens of product lines. Here is a just partial listing of our offer portfolio for heavy industry:
At Kor-Pak we are always happy to provide quotes on any part you find while searching through our system. Just click the "Add to Quote" button and your item will be added to your quote list. Once you're done shopping and you click the "View Quote List" button, you can provide your contact information, even add a file and send us your request. We promise to promptly respond to your inquiry.
Heavy Industries Served
We service and supply an extensive range of industries. These include but are not limited to:
Custom Services & Industry Knowledge
Kor-Pak combines a dynamic mix of technology, innovation, quality, and efficiency with world-class customer service. It's the perfect blend to lead to your ultimate satisfaction.
Let Kor-Pak become your partner of choice. We guarantee to do our utmost to meet or exceed your expectations, every day. We're looking for long-lasting, partnering relationships, not immediate sales. This puts your needs first. Every time.
Explore our many offerings or contact us toll-free at 888-256-7725.
Custom Engineering Services
Upgrades and modernizations, equipment repairs, inspections, custom fabrication, machining, reverse engineering, remanufacture and repair of industrial brakes and relining services. We are Mechanical Power Transmission Specialists in brakes, clutches, couplings and accessories