Kor-Pak has broad experience in the Oil/Petroleum industry. Our specific field of expertise lies on our ability to furnish our clients with innovative and robust braking systems for drawworks and service rigs, friction materials for drilling applications, power units, controls, hydraulics, seals, gears, drums, custom machined/fabricated parts, and custom engineered parts.  Kor-Pak possesses a thriving OEM and aftermarket segment and can design custom products, as well as recondition/retrofit your existing equipment.  Click HERE for the Kor-Pak Oil/Gas Brochure.
Brakes and Clutches
Our sophisticated line of  braking systems have been used successfully in offshore and on-shore applications, including cranes, vessels, and mobile draw works/service rig applications. Our heavy-duty oil rig caliper disc brakes are ideal for these demanding applications. For drilling and service rig applications, our disc brakes can come spring set and hydraulic or air released. Hydraulic or air applied brakes are also available.   For more information please contact a Kor-Pak representative.  Our Oil Rig Brake Engineering Questionnaire is a useful guide to get you started.
Related Links:
Clutches
Oilfield Friction Materials
Kor-Pak offers a substantive product mix of Oilfield Friction Materials.  For a complete listing please see our Oilfield Friction Materials Catalog.  Kor-Pak offers the following:
An extensive range of brake blocks and draw works sets for both drilling and service rigs
A complete line of molded cathead linings and gear tooth clutch facings
Our woven linings have obtained industry-wide recognition for successfully servicing pump jacks
Kor-Pak supplies Non-Asbestos Friction Material for Oilfield Applications: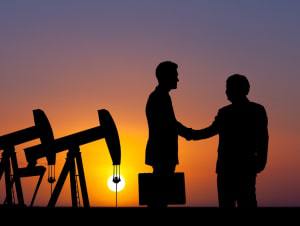 Drawworks Brake Blocks Drilling and Workover

Main Drum
Sand Line
Neutral Brake
(Special combinations and/or applications available)

Clutch Block Replacements

Eaton Airflex
National
Continental
PneuGrip
(more)

Insulator Plates

Twin Disc
National Oilwell
National

Other Friction Products

Anchor Winch Blocks
Pump Jack blocks and lining
Grooved/Keylocks
(Various applications)
 Gear Tooth Clutch Facings

 Twin Disc
Wichita
Rockford
(many more)

Plain Rings/Catheads 

Foster
DyaFlex
Emsco
(others)

Disc Pads
Hardware

brass screws for block sets
brass keepers and t-head bolts
cad plated keplock nuts
nylock nuts
woven plugs

Woven Brake Linings

1/8" thru 1-1/4"
3/4" thru 27" widths
(All rolls are 25' unless special request)
"A Block" Brake Blocks & Draw-Works Sets
The new "A-Block" by Scan-Pac is the only premium non-asbestos woven material that reduces downtime and repair costs. It has been developed specifically for the oil field for use on draw-works and well servicing rigs. Extensive field evaluations confirm that this product provides outstanding performance in this demanding application area. The "A-Block" exhibits smooth, long-lasting trouble-free service with excellent seat-in. Further enhancements have been introduced which significantly reduce abrasion on rims and flanges. The resulting "A-Block" provides the oil field with an upgrade product with premium performance.
The tightly woven and dense construction provides premium life characteristics
Specifically designed for holding and stopping with the least amount of abrasion
Very low abrasive fibers for very long life and inserted wire construction for superior strength
Provides a constant friction level with excellent fade resistance
The lining is unaffected by oil, grease or water
Proven reliability and fastest delivery in the industry including hardware and plugs
Eliminates the liability associated with Asbestos containing products
Reverse Engineering, Aftermarket, and Repair Services
Kor-Pak possesses the capabilities of reverse engineering and supplying aftermarket brake band assemblies, brake pads, brake block sets, and various other products.  Whether it be sourcing a hard-to-find or obsolete part, cost-reduction initiatives, or re-engineering a product for enhanced performance and reliability, Kor-Pak's manufacturing and engineering capabilities will create a robust product.
Kor-Pak can repair and reline your industrial braking equipment.  Whether it be relining a clutch facing, brake pad, or brake band, or rebuilding a brake or actuator, Kor-Pak can furnish you with a "like new" product at a competitive price.
Supplemental  Links and Materials:
Oilfield Friction Products Catalog
Oilfield Brake Blocks Instruction Manual
Oilfield Brake Band Assembly Diagram