SEW Eurodrive US Distributor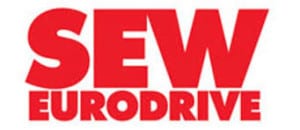 For 80 years SEW-Eurodrive has been a leader in power transmission and motor controls. SEW-Eurodrive leadership in gear drives is demonstrated in their innovation and new product development since 1931. The company developed the first variable speed gearmotor, was on the cutting edge of electronic drives, introduced the first energy-efficient motors with copper rotors, and developed unique (for the time) decentralized processes. This history is why Kor-Pak become an SEW-Eurodrive distributor.
SEW-Eurodrive US operations are supported by five gearmotor assembly facilities in the United States. As part of the SEW-Eurodrive distributor network, Kor-Pak works closely with our clients and SEW-Eurodrive to match the drive configurations to our clients specifications. As an independent distributor of SEW-Eurodrive, we also have our own engineers and technicians for repair and custom applications development, so we are uniquely positioned to work with even the most demanding of applications.
Whether you are seeking a replacement gearmotor, installation for a new power application or need repair and service for an existing SEW-Eurodrive gearmotor, contact Kor-Pak and we will work with you to ensure you receive the right product and outstanding customer service for SEW-Eurodrive and beyond.
SEW-Eurodrive Gearmotors and Frequency Inverters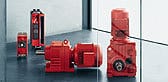 SEW-Eurodrive Servo motors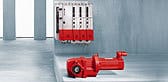 SEW-Eurodrive Industrial Gears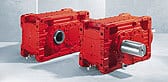 SEW-Eurodrive Decentralized Drive Technology