Eaton Cutler Hammer Brakes & Parts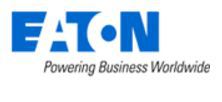 Cutler-Hammer Brakes & Parts Distributor
For a schematic an parts list click here.
Kor-Pak is a leading distributor of Eaton Cutler-Hammer brakes and parts. You can contact us and we can help you determine the correct part number for your equipment, or you can browse our parts catalog and schematics.
Cutler-Hammer Brake Rebuild
In addition to being a distributor of Cutler-Hammer brakes and parts, we also rebuild and recondition Eaton Cutler Hammer brakes. call us for an estimate on service or parts, or submit the form and we'll get back to you quickly.
Benefits of Cutler Hammer GH505 Shoe Brakes
Cutler Hammer brakes are especially ideal since they have fewer moving parts than other DC Magnet brakes.  This allows for fewer maintenance costs and an economical choice for reconditioning.  Furthermore, it can fit well in tight spaces which can be ideal for certain applications.  Cutler Hammer brakes can be used on both AC and DC cranes (need resistor for AC cranes).  Gh505 brakes are offered with either shunt or series wound coils, and Kor-Pak offers both surplus and aftermarket options as well which can be more economical without compromising quality and performance.
Kor-Pak has several GH505 DC brake assemblies and spare parts in stock; please peruse our website to see what we have in stock, and contact a Kor-Pak representative today with any questions.
8″  GH505 Parts List
| | | | |
| --- | --- | --- | --- |
| 1 | 15-670 | Nut | KP0805001 |
| 2 | 16-1598 | Spherical Washer | KP0805002 |
| 3 | 69-2024 | Spring | KP0805003 |
| 4 | 13-3186-7 | Spring Pin | KP0805004 |
| 5 | 61-1013 | Pull Rod | KP0805005 |
| 6 | 969-482 | Spring | KP0805006 |
| 7 | 54-4020 | Wedge Adjustment Assembly | KP0805007 |
| 8 | 54-2863 | Adjusting Wedge | KP0805008 |
| 9 | 48-641-5 | Armature (Inner) | KP0805009 |
| 10 | 13-506-9 | Pin | KP0805010 |
| 11 | 48-641-6 | Armature (Outer) | KP0805011 |
| 12 | 73-1017 | Rubber Guard | KP0805012 |
| 13 | 13-3186-5 | Spring Pin | KP0805013 |
| 14 | 11-1746 | Adjusting Screw Assembly | KP0805014 |
| 15 | 49-2212 | Gland | KP0805015 |
| 16 | 69-1694 | Compression Spring | KP0805016 |
| 17 | | Coil | |
| 18 | 19-982-27 | Lock Strip | KP0805018 |
| 19 | 19-982-26 | Lock Strip | KP0805019 |
| 20 | 99-2058 | Retro-fit Kit | KP0805020 |
| 21 | 32-50-9 | Felt | KP0805021 |
| 22 | 24-3320-8 | Shoe Lever (Inner) | KP0805022 |
| 23 | 17-6371-2 | Base | KP0805023 |
| 25 | 55-1650 | Retainer | KP0805024 |
| 26 | 79-6783-5 | Lock Bracket | KP0805025 |
| 28 | 32-467 | Dacron Felt | KP0805026 |
| 29 | 24-3321-4 | Shoe Lever (Outer) | KP0805027 |
| 30 | 48-338-24 | Shoe Lining | KP0805028 |
| 31 | 55-1037 | Clamp | KP0805029 |
| 32 | 11-1788 | Cap Screw | KP0805030 |
| 33 | 69-1975 | Lock Spring | KP0805031 |
| 34 | 48-1267-4 | Shoe | KP0805032 |
10″ GH505 Parts List
| | | | |
| --- | --- | --- | --- |
| No. | Part ID | Description | KP # |
| 1 | 15-670 | Nut | KP0805001 |
| 2 | 16-1598 | Spherical Washer | KP0805002 |
| 3 | 69-2024 | Spring | KP0805003 |
| 4 | 13-3186-7 | Spring Pin | KP0805004 |
| 5 | 61-1006 | Pull Rod | KP1005005 |
| 6 | 69-290 | Spring | KP1005006 |
| 7 | 54-4020-2 | Wedge Adjustment Assembly | KP1005007 |
| 8 | 54-2813 | Adjustment Wedge | KP1005008 |
| 9 | 48-627-5 | Armature (Inner) | KP1005009 |
| 10 | 13-506-9 | Pin (For Pull Rod) | KP0805010 |
| 11 | 48-627-6 | Armature (Outer) | KP1005011 |
| 12 | 73-1017-2 | Rubber Guard | KP1005012 |
| 13 | 13-3186-5 | Spring Pin | KP0805013 |
| 14 | 11-1746-2 | Adjustment Assembly | KP1005014 |
| 15 | 49-2194-2 | Gland | KP1005015 |
| 16 | 69-1680 | Compression Spring | KP1005016 |
| 17 | | Coil | |
| 20 | 99-2058-2 | Retro-Fit Kit | KP1005018 |
| 21 | 32-50-8 | Felt | KP1005019 |
| 22 | 24-3288-9 | Shoe Lever (Inner) | KP1005020 |
| 23 | 17-6934 | Base | KP1005021 |
| 25 | 55-1650 | Retainer | KP0805024 |
| 26 | 79-6783-5 | Lock Bracket | KP0805025 |
| 27 | 55458 | Screw | KP1005024 |
| 28 | 32-467-2 | Dacron Felt | KP1005025 |
| 29 | 24-3289-4 | Shoe Lever (Outer) | KP1005026 |
| 30 | 48-338-22 | Lining | KP1005027 |
| 31 | 55-1037 | Clamp | KP0805029 |
| 32 | 11-1788 | Cap Screw | KP1005029 |
| 33 | 69-1975 | Lock Spring | KP0805031 |
| 34 | 48-1268-4 | Shoe with Lining | KP1005031 |
13″ GH505 Parts List
| | | | |
| --- | --- | --- | --- |
| No | Part ID | Description | KP # |
| 1 | 15-680 | Locknut | KP1305001 |
| 2 | 16-1598-2 | Spherical Washer | KP1305002 |
| 3 | 69-2029 | Spring | KP1305003 |
| 4 | 13-3186-7 | Spring Pin | KP0805004 |
| 5 | 61-985 | Pull Rod | KP1305005 |
| 6 | 69-942 | Spring | KP1305006 |
| 7 | 54-4020-7 | Wedge Adjusting Assembly | KP1305007 |
| 8 | 54-2652-2 | Adjusting Wedge | KP1305008 |
| 9 | 48-602-5 | Armature (Inner) | KP1305009 |
| 10 | 13-506-9 | Pin (For Pull Rod) | KP0805010 |
| II | 48-602-11 | Armature (Outer) | KP1305011 |
| 12 | 73-1017-3 | Rubber Guard | KP1305012 |
| 13 | 13-3186-9 | Spring Pin | KP1305013 |
| 14 | 11-1746-3 | Adjusting Screw Assembly | KP1305014 |
| 15 | 49-2153-2 | Gland | KP1305015 |
| 16 | 69-1652 | Compression Spring | KP1305016 |
| 17 | | Coil | |
| 18 | 19-982-20 | Lock Strip | KP1305018 |
| 19 | 19-982-19 | Lock Strip | KP1305019 |
| 20 | 99-2058-3 | Retro-Fit Kit | KP1305020 |
| 22 | 32-50-10 | Felt | KP1305021 |
| 23 | 24-3226-12 | Shoe Lever (Inner) | KP1305022 |
| 24 | 17-6934-2 | Base | KP1305023 |
| 26 | 55-1649 | Retainer | KP1305024 |
| 27 | 79-6783-5 | Lock Bracket | KP0805025 |
| 28 | 55458 | Screw | KP1005024 |
| 29 | 32-467-3 | Dacron Felt | KP1305027 |
| 30 | 24-3227-4 | Shoe Lever (Outer) | KP1305028 |
| 32 | 55-1037 | Clamp | KP0805029 |
| 33 | 11-1788 | Screw | KP0805030 |
| 34 | 69-1975 | Lock Spring | KP0805031 |
| 35 | 48-603-7 | Shoe | KP1305032 |
16″ GH505 Parts List
No.
Part ID
Description
KP #
1
15-681
Nut (Hug lock)
KP1605001
2
16-1598-3
Spherical Washer
KP1605002
3
69-2225
Compression Spring
KP1605003
4
13-3186-7
Spring Pin
KP0805004
5
61-912
Pull Rod
KP1605005
6
69-942
Spring
KP1305006
7
54-4020-8
Wedge Adjustment Assembly
KP1605007
8
54-4524
Adjusting Wedge
KP1605008
9
48-555-5
Armature (Inner)
KP1605009
10
13-3978
Pin (For Pull Rod)
KP1605010
11
48-555-6
Armature (Outer)
KP1605011
12
73-1017-4
Rubber Guard
KP1605012
13
13-3186-9
Spring Pin
KP1305013
14
11-1746-4
Adjusting Screw Assembly
KP1605014
15
49-2036
Gland
KP1605015
16
69-1554
Compression Spring
KP1605016
17
Coil
18
19-1164-2
Lock Strip
KP1605018
19
19-1164
Lock Strip
KP1605019
20
99-2059
Retro-Fit Kit
KP1605020
21
19-972-8
Stop Block
KP1605021
22
19-972-9
Stop Plate 093 Thick
KP1605022
22
19-972-18
Stop Plate 105 Thick
KP1605023
22
19-1688-5
Stop Plate 102 Thick
KP1605024
23
32-50-11
Felt
KP1605025
24
24-2951-9
Shoe Lever (Inner)
KP1605026
25
17-8050
Base
KP1605027
27
55458
Screw
KP1005024
28
79-4180-27
Locking Bracket
KP1605029
29
55-1551
Retainer
KP1605030
30
32-467-4
Dacron Felt
KP1605031
31
24-2950-3
Shoe Lever (Outer)
KP1605032
32
48-338-12
Lining
KP1605033
33
55-1079
Clamp
KP1605034
34
11-1787
Cap Screw
KP1605035
35
69-1976
Lock Spring
KP1605036
36
48-554-3
Shoe
KP1605037
19″ GH505 Parts List
| | | | |
| --- | --- | --- | --- |
| No. | Part ID | Description | KP # |
| 1 | 15-682 | Nut (Hug lock) | KP1905001 |
| 2 | 69-2226 | Compression Spring | KP1905002 |
| 3 | 13-3186-13 | Spring Pin | KP1905003 |
| 4 | 61-994-4 | Pull Rod | KP1905004 |
| 5 | 69-1470 | Spring | KP1905005 |
| 6 | 54-4020-4 | Wedge Adjustment Assembly | KP1905006 |
| 7 | 54-2764 | Adjusting Wedge | KP1905007 |
| 8 | 48-612-4 | Armature (Inner) | KP1905008 |
| 9 | 13-1181-11 | Pin | KP1905009 |
| 10 | 48-612-5 | Armature (Outer) | KP1905010 |
| 11 | 73-1017-5 | Rubber Guard | KP1905011 |
| 12 | 13-3186-12 | Spring Pin | KP1905012 |
| 13 | 11-1746-5 | Adjusting Screw Assembly | KP1905013 |
| 14 | 49-2172-2 | Gland | KP1905014 |
| 15 | 69-1664 | Compression Spring | KP1905015 |
| 16 | | Coil | |
| 17 | 19-982-24 | Lock Strip | KP1905017 |
| 18 | 19-982-23 | Lock Strip | KP1905018 |
| 19 | 99-2059-2 | Retro-Fit Kit | KP1905019 |
| 20 | 19-972-4 | Stop Block | KP1905020 |
| 21 | 19-972-16 | Stop Plate 105 Thick | KP1003034 |
| 21 | 19-1688-3 | Stop Plate 102 Thick | KP1905022 |
| 21 | 19-972-5 | Stop Plate 093 Thick | KP1905023 |
| 22 | 32-50-12 | Felt | KP1905024 |
| 23 | 24-3262-5 | Shoe Lever (Inner) | KP1905025 |
| 24 | 17-8050-2 | Base | KP1905026 |
| 26 | 55458 | Screw | KP1005024 |
| 27 | 79-4180-27 | Locking Bracket | KP1605029 |
| 28 | 55-1551 | Retainer | KP1605030 |
| 29 | 32-467-5 | Dacron Felt | KP1905030 |
| 30 | 24-3263-4 | Shoe Lever (Outer) | KP1905031 |
| 31 | 48-338-21 | Shoe Lining | KP1905032 |
| 32 | 55-1079 | Clamp | KP1605034 |
| 33 | 11-1787 | Cap Screw | KP1605035 |
| 34 | 69-1976 | Lock Spring | KP1605036 |
| 35 | 48-611 | Shoe, Complete | KP1905036 |
| 36 | 16-1598-4 | Washer | KP1905037 |
23″ GH505 Parts
No.
Part ID
Description
KP #
1
15-673
Nut (Hug lock)
KP2305001
2
69-1987
Compression Spring
KP2305002
3
13-3186-13
Spring Pin
KP1905003
4
61-1008
Pull Rod
KP2305004
5
69-1470
Spring
KP1905005
6
54-4020-5
Wedge Adjustment Complete
KP2305006
7
54-2764
Adjusting Wedge
KP1905007
8
48-636-4
Armature (Inner)
KP2305008
9
13-1181-16
Pin
KP2305009
10
48-636-5
Armature (Outer)
KP2305010
11
73-1017-6
Rubber Guard
KP2305011
12
13-3186-12
Spring Pin
KP1905012
13
11-1746-6
Adjusting Screw Complete
KP2305013
14
49-2201-2
Gland
KP2305014
15
69-1692
Compression Spring
KP2305015
16
Coil
17
19-982-28
Locking Strip
KP2305017
18
19-982-29
Locking Strip
KP2305018
19
99-2059-3
Retro-Fit Kit
KP2305019
20
19-972-6
Stop Block
KP2305020
21
19-1688-4
Stop Plate 102 Thick
KP2305021
21
19-972-7
Stop Plate 093 Thick
KP2305022
21
19-972-17
Stop Plate 105 Thick
KP2305023
22
32-50-13
Felt
KP2305024
23
24-3304-5
Shoe Lever (Inner)
KP2305025
24
17-8047
Base
KP2305026
26
11-2051-2
Screw
KP2305027
27
79-4180-28
Locking Bracket
KP2305028
28
55-1548
Plate
KP2305029
29
32-467-6
Dacron Felt
KP2305030
30
24-3305-4
Shoe Lever (Outer)
KP2305031
31
48-338-23
Shoe Lining
KP2305032
32
55-1039
Clamp
KP2305033
33
11-1786
Cap Screw
KP1005029
34
69-1977
Lock Spring
KP2305035
35
48-633-4
Shoe Complete
KP2305036
36
16-1598-5
Washer
KP2305037
30″ Gh505 Parts
| | | | |
| --- | --- | --- | --- |
| No. | Part ID | Description | KP # |
| 1 | 15-958 | Hug lock Nut | KP3005001 |
| 2 | 16-1981 | Washer | KP3005002 |
| 3 | 3228 | Hex Head Screw | KP3005003 |
| 3 | 15-610 | Locknut | KP3005004 |
| 4 | 69-2091 | Compression Spring | KP3005005 |
| 5 | 13-3186-21 | Spring Pin | KP3005006 |
| 6 | 61-1869 | Pull Rod | KP3005007 |
| 7 | 69-1931 | Spring | KP3005008 |
| 8 | 54-4020-6 | Wedge Adjusting Screw | KP3005009 |
| 9 | 54-4986 | Adjusting Wedge | KP3005010 |
| 10 | 48-896 | Magnet Armature (Inner) | KP3005011 |
| 11 | 27-82 | Grease Fitting | KP3005012 |
| 12 | 47-11498 | Cover | KP3005013 |
| 13 | 48-1260 | Magnet Armature (Outer) | KP3005014 |
| 14 | 13-5065 | Pin | KP3005015 |
| 14 | 18-1962 | Stop Plate | KP3005016 |
| 14 | 911-5888Z | Screw | KP3005017 |
| 15 | 345096 | Adjusting Screw Assembly | KP3005018 |
| 16 | 52-1079 | Hook | KP3005019 |
| 17 | 11-327 | Hex Head Screw | KP3005020 |
| 17 | 916-199 | Lock washer | KP3005021 |
| 18 | 69-2090 | Compression Spring | KP3005022 |
| 19 | 73-1210 | Guard | KP3005023 |
| 20 | | Coil | |
| 21 | 16-1747 | Spring Plate | KP3005025 |
| 22 | 14-527 | Stud | KP3005026 |
| 23 | 18-59-9 | Shim | KP3005027 |
| 23 | 18-59-5 | Strap | KP3005028 |
| 24 | 29-2779-5 | Bushing | KP3005029 |
| 25 | 24-4113 | Inner Shoe Lever | KP3005030 |
| 26 | 17-7102 | Base | KP3005031 |
| 27 | 48-338-25 | Shoe Lining | KP3005032 |
| 28 | 20-1067 | Bearing Cap | KP3005033 |
| 29 | 79-4180-18 | Lock Bracket | KP3005034 |
| 29 | 58746 | Hex Head Screw | KP3005035 |
| 31 | 59111 | Hex Head Screw | KP3005036 |
| 32 | 24-4112 | Outer Shoe Lever | KP3005037 |
| 33 | 48-830 | Shoe Complete | KP3005038 |
| 34 | 55-1352 | Clamp | KP3005039 |
| 35 | 69-2092 | Locking Spring | KP3005040 |
| 36 | 16-1982 | Washer | KP3005041 |
| 37 | 16-1983 | Fabreeka Washer | KP3005042 |
Showing 1–10 of 27 results