EMG Thruster Repair by Kor-Pak Service Kor-Pak can repair, test and certify Electrohydraulic Brake Thrusters.
Kor-Pak can repair thrusters for any brake model including: Mondel, SIBRE, Johnson, Pintsch-Bubenzer, Hillmar, HUAWU, ZPMC, Antec, Stromag, and many others.  Kor-Pak is proficient with repairing the benchmark EMG ELDRO (ED) and ELHY (EB) style thrusters, as well as simliar models made by competing brands.  Conceptually, Kor-Pak possesses the intellectual property and knowledge assets to successfully repair electro-hydraulic actuators and we stand behind our work with a complete 1-year warranty.
Often times a new thruster is not immediately available from stock and long lead times can be costly and potentially cause production downtime.  Hence,  thruster repair service is a way to mitigate against downtime and is also an economical
option.  We carry thruster repair kits available from stock, and we repair thrusters within 1-2 weeks and emergency repairs can be performed in 1-3 days if required.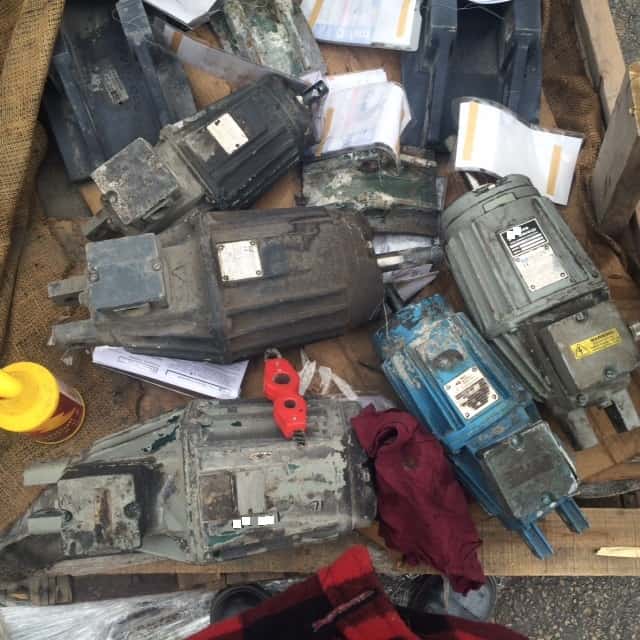 The thruster repair consists of strip-down, cleaning of all parts, check & test of motor/stator windings, replacement of all bearings, seals, gaskets,painting in original factory color, oil fill, 2 hour load / temperature test, and certification.
The thruster repairs are all done by factory trained experts with several years of experience in such repairs for the Aluminium and Steel Industry. We can do all this for approximately the cost of a new thruster which is contingent upon the original  thruster being in serviceable condition.  Kor-Pak will also furnish the necessary options/adders such as:
Set/Release Limit Switch
Lowering Valve/Time Delay
High-Temp Kit
Class "H" Insulation
Explosion Proof
Breather Valve
Kor-Pak can also offer thruster exchange programs to reduce lead times.  Contact a Kor-Pak representative today for more information.