Torque Limiters
TORQUE OVERLOAD PROTECTION DEVICES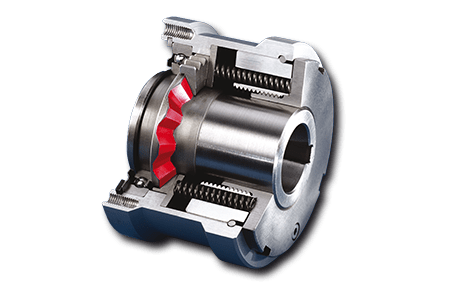 Kor-Pak offers several lines and version of Torque Limiters, representing a number of brand-names that serve customers and industries around the globe.
WHY A TORQUE LIMITER?
The objective of torque overload devices is to assure efficient protection of man and machine against momentary overload conditions. A Torque limiter is a mechanical protection device which, when an overload happens, the load separates from the drive. The limiters with rotating elements (balls or rollers) can be provided with a limit switch. This permits control of the motor drive system and to stop the machine e.g. Emergency Stop.
Friction (single or multi discs)
Wet or dry use
Balls-Races or Rollers
Synchronised
Torque adjustment
For Lifting Devices
With/Without Coupling
Torque range: 5 to 25 600 Nm
Showing all 3 results
Ringspann Friction Torque Limiters

Ringspann Positive Torque Limiters

Ringspann Positive Torque Limiters

Warner Electric Torque Limiters