Wind Turbine Brakes
Wind Turbine Brake System
At Kor-Pak we are Wind Turbine Brakes System expert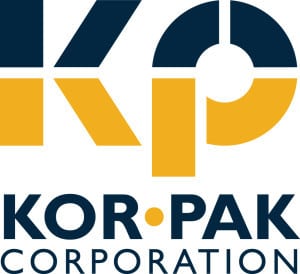 Contact a Kor-Pak representative today to assist you with your wind turbine braking needs. There are many aspects to windmill brakes, or wind turbine brakes and Kor-Pak covers them all. You can get expert advice on yaw brakes, blade pitch brakes, and rotor brakes as well as rotor locks, shaft locks, and linear actuators. For a reliable partner in your wind turbine brake needs, contact Kor-Pak today.
Yaw Brakes
A full array of caliper solutions is available from Kor-Pak to meet the yaw braking force requirements of any size wind turbine. All brake models are robust, hydraulically activated, and direct applied. Models with up to 40kN braking force, featuring two-bolt side mounting, are designed for light to medium-duty applications. We also have brake models featuring four-bolt center mounting, is ideal for use in medium sized turbines.  Our base mounted caliper is designed for larger, heavy-duty turbine applications.
All models of yaw brakes function as static holding brakes when the nacelle is positioned into the wind. Typically, Kor-Pak caliper brakes may act directly on the yaw ring or Matrix plate-type brakes are mounted on the non-driving end of the yaw motors.
More for Yaw Brake Products
Rotor Brakes
Kor-Pak rotor brakes are in operation today on hundreds of wind turbines around the world. All models are fully assembled,provide high levels of reliability,easy electronic monitoring and maintenance,and are available with organic or metallic linings. Friction liners are carefully sized to ensure adequate heat dissipation during an emergency stop, with even pressure distribution across pad surfaces.
Models are offered in a range of braking forces from 100N to 1MN to meet the braking torque requirements of the most common turbine sizes. Rotor brake models are available as both standard and floating models. Floating, single-sided brakes are mounted on sliding bushings to save space on the installation.
Our spring-applied, hydraulically-released, caliper brakes are typically mounted to a turbine's main rotor shaft, between the gearbox and the generator, and used primarily as safety brakes during emergency stops under high wind conditions. All units are engineered to handle the large output torque reduction generated by the very high ratios found in wind turbine gearboxes.
Rotor Locks
Rotor locks are used in the wind turbine industry and are typically mounted to the turbine´s main rotor shaft, between gearbox and generator. A rotor brake is primarily intended for use as safety brake during emergency stops under high wind conditions. The rotor lock is activated by running the lock bolt into the lock disc using hydraulic power; a "locked" signal is then transmitted to the control system.
Our rotor lock units are engineered to handle the large output torque generated by the high ratios found in wind turbine gearboxes.
Key benefits of our rotor locks for wind turbines:
Control system notifies of turbine failure or breakdown
Failure notice monitored by main Service Department
Local service engineer dispatched to the site immediately, where decision is taken to put the turbine into Rotor Lock Mode – saving valuable service time
Rotor Lock Mode activated by remote control
Turbine rotor brought to a full stop by aerodynamic and mechanical brakes
Access Hatch Linear Actuators
Our broad range of standard actuators can be custom-configured to meet specific applications including special pin to pin and stroke lengths, special end fittings, mounting brackets, paints, and lead wire lengths. Load capacity up to 12,500 Nm. The rugged B-Track linear actuators are completely sealed and designed for tough, high load applications. They incorporate high strength, high quality components to provide years of trouble-free performance in harsh environments. Models feature a ball nut screw drive with integral load holding brake and overload clutch. Efficient power use, compact package size, excellent corrosion protection, rugged spur gearing, synthetic lubricants and high performance motors provide maximum capability and value.
Stroke lengths from 2 inches to 24 inches (50 mm to 610 mm)
Travel speeds up to 2.7 in./sec (68.58 mm/sec)
AC or DC configuration
Optional limit switches: fixed or customer adjustable
Blade Pitch Brakes
Our Blade Pitch Brakes are electrically-released, spring-set brakes that offer a high-performance, cost-effective solution for applications that require both "static" holding power and the ability to withstand high inertia dynamic stops in an emergency situation.
Each of the three blades on a typical turbine can be individually positioned (rotated) to achieve maximum efficiency while operating in changing wind conditions.
The electromagnetic brake is mounted outboard of an inductive encoder which is mounted to the back of a motor to position the blades to the proper pitch. In normal use, the brake functions as a static brake to hold the blades from rotating in a power-off situation, during routine maintenance or for other reasons.
Our blade pitch brakes also offer the advantage of being a one-piece design, fully-enclosed and painted to withstand extreme environmental conditions (salt-spray, condensation, water, etc.).
 Shaft Locking Devices
Our hydraulic (HLD) and mechanical (MLD) locking devices are custom engineered for a lightweight,high torque connection between the turbine main shaft and gearbox. Units are domestically manufactured to provide years of trouble-free service in wind turbines rated up to 3 MW. The greatest advantage of the HLD (Hydraulic Locking Devices) is the significant time savings during installation. With larger diameters,such as 20.8 in. (530 mm),the HLD can be tensioned within only a few minutes, compared to several hours required for a mechanical locking device. The hydraulic pump required for assembly can be a stationary unit,but the use of a hydraulic hand pump is also possible for tensioning at difficult-to-reach places such as the turret of a wind turbine.
The MLD (Mechanical Locking Device) units eliminate the need for keyways or splines,provide unlimited shaft positioning,and feature zero backlash,reduced shaft stress,and high contact pressure for greater torque. The MLD series has the ability to fit into smaller installations while only requiring standard tools to assemble. All units are pre-assembled,ready to install. Torque range up to 4,425,372 ft.lbs. (6,000 kNm). A wide range of possibilities is available with outer diameters up to 57.1 in (1,450 mm),and shaft diameters up to 29.5 in. (750 mm).
Ameridrives is also offering HTS (Hydraulic Tensioner Systems). These products are all custom engineered for the customer. Modular,light weight design allows for versatile application. HTS can reduce the installation time of mechanical locking devices 80-90%.
Wind Turbine Brake Pads
Kor-Pak provide customers with high quality OEM and after marketing brake pads for wind turbine brakes. In addition to the brake pads, we carry brake pad assembly for Svendborg BSFI 200 Hydraulic Brake. Contact us to meet any friction material need.
Showing all 7 results
Wind Turbine Brakes

Wind Turbine Brakes

Kor-Pak is a Leading Supplier of Wind Turbine Brakes

Kor-Pak supplies various brakes and accessories for Wind Turbines including Yaw Brakes, Disc Pads, Disc Brakes, Rotor Brakes, Access Hatch Linear Actuators, Blade Pitch Brakes, and Shaft Locking Devices.  Kor-Pak can also service your wind energy braking products, performing repairs and upgrades.  Contact a Kor-Pak representative today for more information.